News
25.03.2015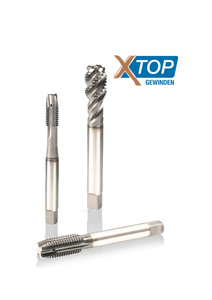 A new geometry, which was developed particularly for the machining of corrosion and acid-proof steels as well as high-alloy steels, along with a compatible coating, form the basis for the new generation of WEXO powder steel taps of the XTOP series!
The special characteristics of XTOP taps including an excellent thread surface and optimal chip removal result in high process reliability.
The HL coating is a multi-layer coating well-proven for tapping,which possesses a highwear resistanceas well as excellent sliding properties.
INOX | HASTELLOY | HEAT-TREATABLE STEEL | TOOL STEEL